DD, the new name for Dental Directory
Dental Directory has rebranded to 'DD' as it unites its full-service offering and further demonstrates its ambition to be a sector disruptor. The evolution from Dental Directory to DD, now one of the leading partners to dental professionals and aesthetics practitioners, comes a year after the appointment of new managing director, Paul Adams.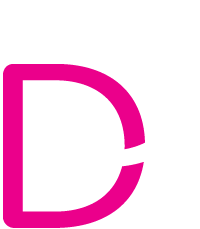 Paul Adams said: "Over the years we've grown through acquisition as we strived to deliver a full solution for our customers, but as we grew so did our customers' confusion about what we offer. We didn't get it right and not everyone understood that as well as consumables, we also have expertise in equipment and its installation, testing and compliance, decontamination, orthodontics and facial aesthetics, as well as some of the most experienced trainers in the business in the team.
"Our rebrand announcement is more than a new look and name - it's backed by millions of pounds worth of investment to consolidate our whole service offering as we continue to become the provider of choice with an Amazon standard online service. We're enhancing every part of DD, investing in innovative technologies and our people."
DD's offering will now be broken down into six core ranges making it's easier for customers to navigate. These include; Supplies, Equipment including Digital technology, Servicing and Repairs, Specialist, Services and Aesthetics. Over the last year DD has transformed. The company, which has more than 45 years of industry heritage, has entered new sectors and territories and overhauled key areas such as customer service.
DD also recently announced a multi-million-pound investment in its back-end infrastructure to deliver market-leading levels of customer service and made several key appointments, including Brent Sercombe who has joined as sales director. Paul Adams adds:
"Our vision is to become the first choice for clinical treatment solutions. Over the last 45 years we've been credited for a number of market leading firsts – and that's only going to continue - everything must evolve. The future of DD is one of disruption through services and innovation."