Payments by Credit/Debit Card (all major cards) can be made securely via the website. Simply select Pay Statement in My Account (make sure you're logged in) to view your latest statement and view any outstanding balance. **Please note that, unless you have an agreement in place, service may be restricted should a balance not be received by the due date**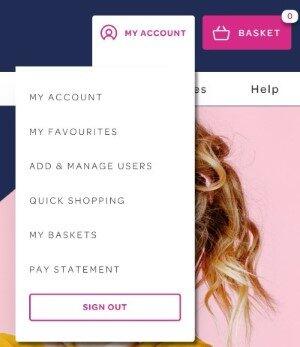 We also accept payments by Direct Debit, electronic bank transfer direct into our bank account e.g BACS, internet banking or alternatively by cheque (payable to DD Products and Services Ltd.)


To pay by electronic bank transfer, you will need to use the following details are:
Bank Account Number: 10951129
Sort Code: 20-97-65
Bank: Barclays
Account Name: DD Products and Services Ltd
IBAN: GB66 BARC 2097 65109511 29


(Please note that cheque and direct payments can only be accepted in £ sterling. Payments in Euros can only be accepted against invoices raised in Euros.)


Should you have any questions, please call 01376 391100 (option 5), and our Accounts Staff will be happy to help.
The benefits of Direct Debit
Paying your regular business costs by Direct Debit allows you to spread costs over a period that you agree with DD. Direct Debit payments come with a guarantee so you're automatically protected by three important safeguards:
An immediate money back guarantee from your bank in the event of an error in the payment of your Direct Debit
Advance notice if the date or amount changes
The right to cancel at any time
Direct Debit is one of the safest and most reassuring ways of paying your bills:
Payments are made automatically, so bills are never forgotten, lost in the post or delayed by postal problems and there's no risk of late payment charges.
Modern life is hectic – but Direct Debit helps. It takes away much of the hassle associated with paying bills, and puts an end to queuing at the bank and filling out cheques.
You'll find it easier to stay on top of your bills, and you'll know exactly how much money is going out each month. For businesses paying by Direct Debit also means reduced workload and paperwork for your finance department.

Simply download the Direct Debit form below, print and complete it, before posting to:
DD Products & Services Ltd
Accounts department
6 Perry Way
Witham
Essex
CM8 3SX

(Please note that Direct Debits are processed on the 21st of each month, for the previous month's balance (in accordance with the payment terms highlighted in our T&Cs), but we also offer the 30th as an alternative payment date).