Rubber dam – the perfect match for every dentist!
One of our most loved products is the UnoDent rubber dam. A rubber dam is a product that has become widely used across all specialities in dentistry not just endodontics.
DD Clinical Tips to make your rubber dam day easier…
Always clamp distally to the tooth/teeth you are working on, this will help with your access and visibility.
Lubricate the underside of the dam around the holes with vaseline or saliva to help it pass between the teeth and tight interproximal contacts.
Pack PTFE tape in the gingival sulcus like a retraction cord to help hold the dam in place, as well as for added moisture control.
Hole size matters - use a template to help chose the size and distance of holes, especially when isolating multiple teeth. You can even mark up a study model or your patient's teeth for even more accuracy.
Clamp size matters - always try the clamp before placing the dam, ensuring it has 4 points of contact to maximise stability and prevent rotation.
Always invert the dam. When the margins are supragingival use your 3 in 1 tip to blow air around the cervical area while pushing the dam into the sulcus with a cord packing instrument. However if the margins are subgingival use a floss ligature to invert the dam.
Practice makes perfect! At the start you and your patient may work up a sweat but the more you use it the faster you will become!
Dentists love our rubber dam! Dr Monik Vasant loves it so much he uses it every day in both his practice and training academy. Check out his great work @drmonik and @freshdental_institute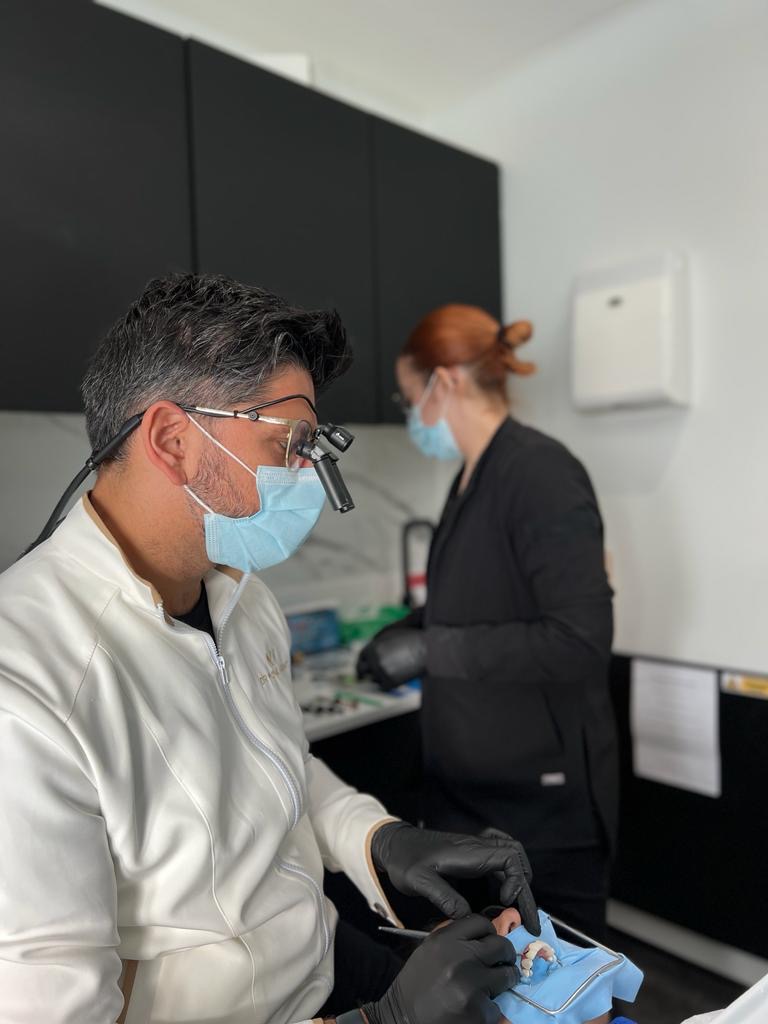 Dr Celine Higton is a big rubber dam fan. Here are some of her amazing cases with our rubber dam, follow her @drcelinehigton for great tips and tricks.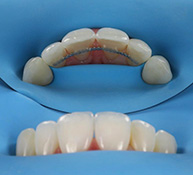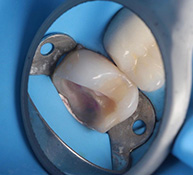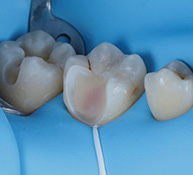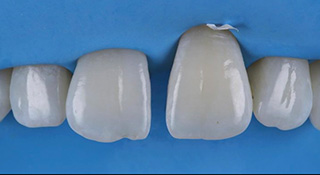 A bit of rubber dam history..
A rubber dam, also known as a dental dam, is a thin square sheet of material used to isolate the working field from the rest of the mouth. It provides a physical barrier between your working field and the oral cavity, this is not only a safety measure, but also helps with your visibility and access. It also helps in keeping those pesky tongues away, as well as any soft tissues during your restorative procedures.
With an increase in demand for aesthetic treatments, clinicians are increasingly using rubber dams on a daily basis. They can be used for composite build ups, crown and bridge preparations and fits, adhesion of posts and indirect restorations and even the diagnosis of suspected cracked teeth. Our number one rubber dam provides great moisture control and an optimal photo contrast backdrop, for all your pre and post-operative treatment photos.
The Dam'ned Covid
As a result of the covid pandemic, dentistry as a profession has become even more focused on the implementation and maintenance of infection control measures. Patient saliva may harbour multiple infectious particles that pose a risk to both the dentist and nurse during an aerosol generating procedure (AGP), using a rubber dam acts as a preventative barrier against infection transfer.
What is our rubber dam made from?
The sheet is made from polyisoprene, a synthetic latex created to mimic latex for its natural properties, but synthetically without the proteins that can cause allergies amongst some patients. It is tear resistant with superior elasticity and stretches up to 1200% of its original size!
To learn more about Rubber dams and how they can help you in practice…. here's a dental update article…
Try our rubber dam today!
Tag us with your UnoDent rubber dam cases at @dd_group_uk for a chance to win your UnoDent rubber dam starter kit!*
*T&Cs apply