Aesthetic and biocompatible: Admira Fusion – the universal restorative material
Does this sound familiar to you? Your patients asking for compatible products, which meet the high standards for function and aesthetics? With Admira Fusion, VOCO offers a biocompatible universal restorative material, which is purely based on ceramics.
This is made possible by the combination of the nano-hybrid and the ORMOCER® technology. This means that silicon oxide is used for the chemical base and for both the fillers and the resin matrix. This "Pure Silicate Technology" ensures, among other things, a very low polymerisation shrinkage of 1.25 vol. % and an extremely low shrinkage stress. Admira Fusion does also not contain classic monomers and thus leads to a reduced incidence of allergies compared to conventional composite restoration.
Before and after: enamel dentin fracture on tooth 21; aesthetic result after polish: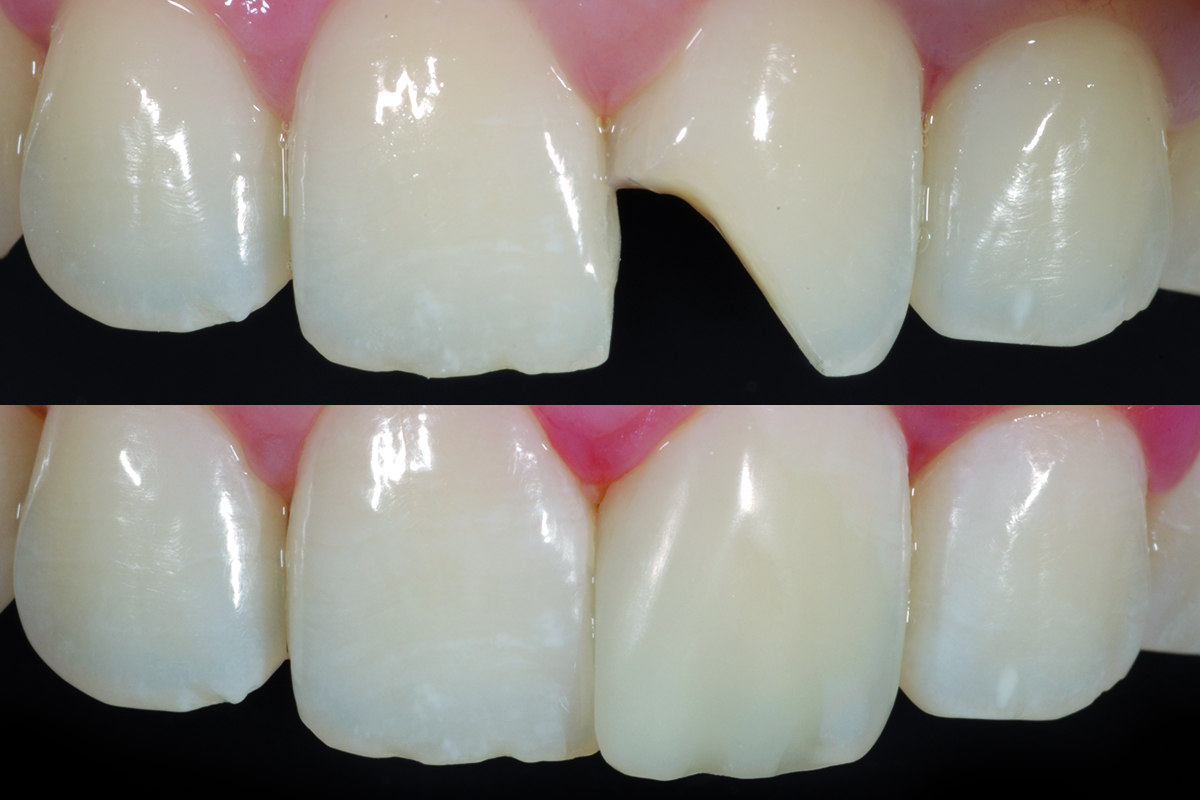 Source: Dr. Sanzio Marques, Passos (Brasil)
Product advantages:
The worldwide first purely ceramic-based restorative material
By far the lowest polymerisation shrinkage (1,25 Vol.-%) and particularly low level of shrinkage stress in comparison to all conventional restorative composites
Inert, so excellent biocompatible and extremely resistant to discolouration
Excellent handling, simple high-lustre polishing procedure coupled with high surface hardness guarantee first-class long-term results
Compatible with all conventional bonding agents
Indications:
Class I to V restorations
Base in class I and II cavities
Reconstruction of traumatically damaged anteriors
Facetting of discoloured anteriors
Correction of shape and shade for improved aesthetic appearance
Locking, splinting of loose teeth
Repairing veneers, small enamel defects and temporary C&B-materials
Extended fissure sealing
Restoration of deciduous teeth
Core build-up
Composite inlays
Testimonial:

"The packable version of Admira Fusion has a certain firmness to it that allows very good adaptation to cavity form and is easy to manipulate and sculpt. It can be polished to a high shine and it has a surface hardness giving a long-lasting, natural lustre and of course stain resistance." - Dr. James Robson, UK