The Planet Mark Certificate recognises the commitment to continuous improvement in sustainability and to measuring and reducing carbon footprint on an annual basis.
At DD we are proud to have achieved our certification this year with these great results.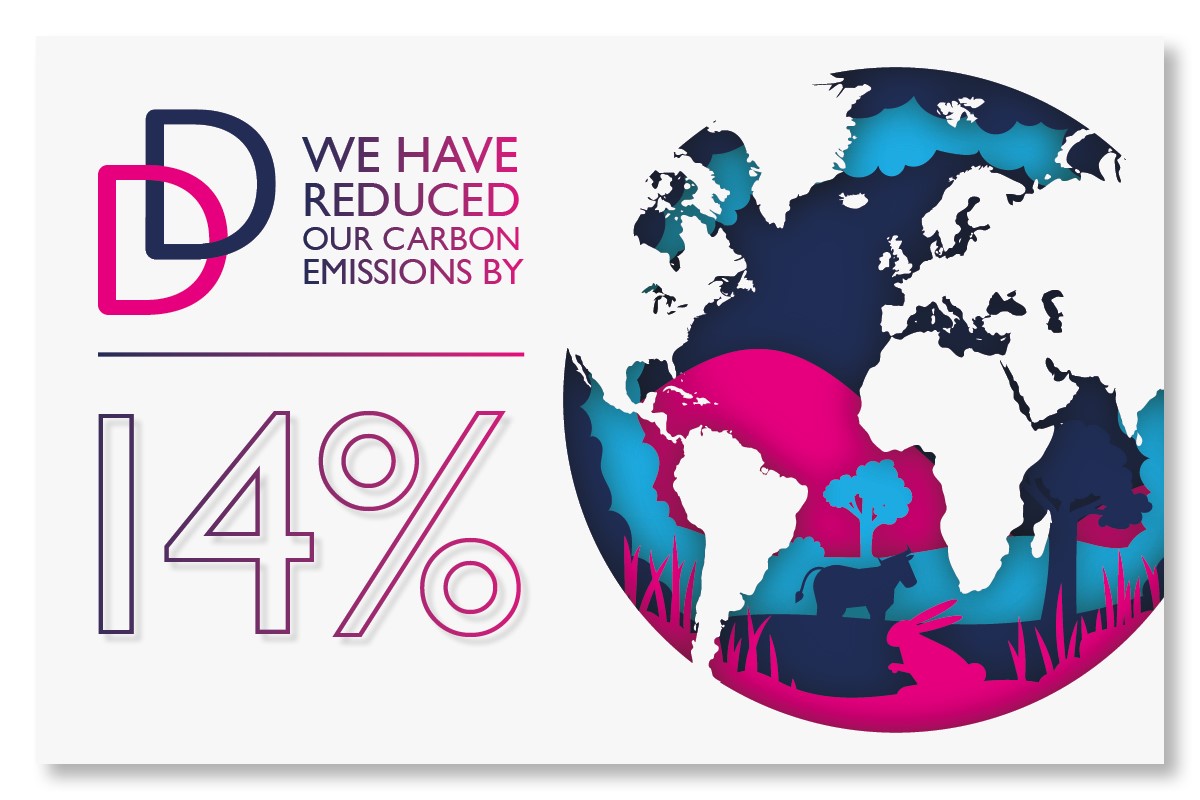 We are also proud to say that with each year of our certification with Planet Mark,
an acre of rainforest is protected in our name.